Original Article

Ruiwen Hu, Tianrun Wang, Yaxing Jing, Tangyu Xu, Feiyu Chen

Adv Emerg Med 2022

,

11(3), 245-251;

doi: 10.18686/aem.v11i3.299

10

Views,

1

PDF Downloads
Original Article

Xulong Zhu, Binliang Huo, Jianhui Li, Shuhan Wu, Yangmeng Feng

Adv Emerg Med 2022

,

11(3), 241-244;

doi: 10.18686/aem.v11i3.298
Original Article

Yuxian Zhang, Yao Huang, Xinyi Chen, Jingchen Zhang, Jiayi Gao, Yibo Wang, Yekun Deng

Adv Emerg Med 2022

,

11(3), 237-240;

doi: 10.18686/aem.v11i3.297
Original Article

Xinyue Zhang

Adv Emerg Med 2022

,

11(3), 233-236;

doi: 10.18686/aem.v11i3.296
Original Article

Xicheng Yang, Yankun Gao, Hongjuan Zhang, Hongliang Xin

Adv Emerg Med 2022

,

11(3), 227-232;

doi: 10.18686/aem.v11i3.295
Read more
Copyright Notice
Authors submitting to USP journals agree to publish their manuscript under the Creative Commons Attribution-NonCommercial 4.0 International License (CC BY-NC 4.0) where authors agree to allow third parties to share their work (copy, distribute, transmit) and to adapt it, under the condition that the authors are given credit, and that in the event of reuse or distribution, the terms of this license are made clear
Authors retain copyright of their work, with first publication rights (online and print) granted to Universe Scientific Publishing or the owner of the journal in question.
Privacy Statement
The names and email addresses entered in this journal site will be used exclusively for the stated purposes of this journal and will not be made available for any other purpose or to any other party.
Online Submissions
Focus and Scope
Advanced Emergency Medicine is an international, Open Access, peer reviewed journal, which publishes information relevant to the practice, educational advancements, and investigation of emergency medicine. The journal aims to advance the science, education, and clinical practice of emergency medicine, to serve as a voice for the academic emergency medicine community, and help physicians and medical personnel improve patient care by providing the opportunity to access and learn about the most current research in emergency medicine. AEM contains research papers and clinical studies as well as articles focusing on the training of emergency physicians and on the practice of emergency medicine.
The article categories within the journal include (but are not limited to) the following fields:
Surgery (Endocrine, Colorectal, Vascular, Uro, ENT, Neuro, GI, Pediatric Surgery, Ophthalmological Orthopedic)
Acute injury
Clinical and Experimental Surgery
Cardiology Commentary
Cardiopulmonary resuscitation
Clinical Investigations and Surgical Education
Minimal Invasive Surgery
Clinical Laboratory in Emergency Pharmacology
Critical care medicine-Intensive care
Surgical Oncology
Disaster management and First aid
Diagnostic techniques and Emergency therapeutic
Healthy policy and ethics
Obstetrics
Rural Surgery
Injury and disease prevention
Intensive care and International emergency medicine
Pre-hospital care and Out-of-hospital emergency medical service
Sports Medicine
Medical toxicology
Sudden illness and Traumatology
Visual Diagnosis in Emergency Medicine
Warning signs (stroke, Alzheimer's, heart attack, etc)
Wound Care Techniques
Peer Review Process
All papers submitted to Journal of Advanced Emergency Medicine are subjected to a stringent peer review process. This is to uphold the high quality of papers published in AEM and ensure that the reporting of research work is truthful and accurate.
Upon submission, the article is reviewed by AEM in-house editors to assess its suitability for the journal based on the editorial policy and procedural guidelines.
The Editor-in-Chief (EIC) carefully evaluates each manuscript to determine if its topic and content are suitable for consideration.
The accepted manuscripts are then assigned by the EIC to the associate editors according to their respective areas of expertise.
The associate editor selects reviewers from the editorial board or external reviewers who are suitably qualified to assess the paper.
Reviewers are asked to evaluate the manuscript's originality, methodology, contribution to the literature, presentation of results and support for the conclusions, and appropriate referencing of previous relevant studies
Post-evaluation by the reviewers, the manuscript is sent to the associate editor who makes one of the following recommendations: accept, accept with minor revision, or reject.
The manuscript is then passed to the EIC who makes the final decision.
If EIC suggests minor revisions, authors are given a maximum of 30 days to revise and resubmit the article.
If EIC suggests major revisions, authors are given a maximum of 90 days to revise and resubmit the article.
After re-submission of the revised manuscript, the above steps are repeated before the paper is accepted for publication.
Authors of rejected submissions are advised to make an appeal in writing to editorial-aem@usp-pl.com
Written appeals should include specific reasons for the appeal and point-by-point response to the reviewers' suggestions and criticisms.
Decisions made on appeals by the EIC are final and no further considerations will be made.
Open Access Policy
Advanced Emergency Medicine provides immediate Gold Open Access to its content as it believes that making research freely available to the public helps promote the research results and in turn benefits the scholarly community.
Higher Visibility, Availability and Citations – free and unlimited accessibility of the publication over the internet without any restrictions increases citation of the article
Ease of search – publications are easily searchable in search engines and indexing databases
Rapid Publication – accepted papers are immediately published online
All published content is distributed under the terms of the Creative Commons Attribution-NonCommercial 4.0 International License (CC-BY-NC), permitting all non-commercial use, distribution, and reproduction in any medium under the condition that the original work is properly cited.
Conflict-of-Interest
Conflicts of interest may exist when professional judgements concerning a primary interest have the possibility of being influenced by a secondary interest (e.g.: financial gains). It is to be noted that even perceptions of conflicts of interest are as important as the actual conflicts of interest.
Any agreements with study sponsors (for profit or non-profit), which interfere with the authors' access to the study data, ability to analyze or interpret the data and publish manuscripts independently according to their own decision, should be avoided by authors at all costs.
A declaration of interests for all authors must be received before an article can be reviewed and accepted for publication.
Statement of Human and Animal Rights
All papers submitted to USP should declare agreement with the following 'statement of human and animal rights'. Any paper lacking it will not be considered for publication. Papers describing procedures involving humans or animals must include an explicit and easily identifiable statement pointing out that the procedures followed were in accordance with the ethical standards of the responsible committee on human experimentation (institutional and national) and with the Helsinki Declaration of 1975, as revised in 2000 and 2008. If any doubt exists as to whether the research was conducted in accordance with the Helsinki Declaration, the authors must explain the rationale for their approach, and then demonstrate that the institutional ethical committee explicitly approved the doubtful aspects of the study.
When reporting experiments on animals, authors should be asked to indicate whether the institutional and national guide for the care and use of laboratory animals was followed.
Statement of Informed Consent
All papers submitted to our Journal should declare agreement with the following 'statement of informed consent'. Any paper lacking it will not be considered for publication. When informed consent has been obtained, it should be indicated in the published article.
Patients have a right to privacy that should not be infringed without informed consent. All information which could contribute to identify patients, including patients' names, initials, or hospital numbers, should not be published in written descriptions, photographs, etc., unless the information is essential for scientific purposes and the patient (or parent or guardian) gives explicit written informed consent for publication. For this purpose the manuscript should be shown to the patient before publication and specific and explicit informed consent should be obtained. Furthermore, individuals who provide writing assistance should be identified by the authors, and they must disclose the funding source for this assistance.
Identifying details should be omitted if they are not essential. However, since complete anonymity is difficult to achieve, informed consent should be obtained from each patient involved, if there is any doubt. If identifying characteristics are altered to protect anonymity, such as in genetic pedigrees, authors should provide assurance that alterations do not distort scientific meaning, and editors will note that.
Nonessential identifying details should be omitted. Informed consent should be obtained if there is any doubt that anonymity can be maintained. For example, masking the eye region in photographs of patients is inadequate protection of anonymity. If identifying characteristics are de-identified, authors should provide assurance that alterations do not distort scientific meaning, and editors will note that.
Language
The language used in manuscripts submitted to Journal of Advanced Emergency Medicine is English. Authors whose first language is not English may want to have their manuscripts professionally edited before the final submission to ensure that the academic content of the paper is fully understood by its prospective readers.
Plagiarism
USP does not approve any form of plagiarism used in submitted manuscript. All manuscripts submitted to USP journals will be checked for plagiarism by our managing editor before being passed to the Editor-in-Chief. Any manuscripts found to be in violation of plagiarism will be rejected by our managing editor.
Publication Ethics
USP requires all members involved in the journal publishing process to adhere to the principles of Core practices as stipulated by COPE (Committee on Publishing Ethics), to investigate misconduct and to ensure the integrity of research. COPE has defined measures against data fabrication, duplicate publication, plagiarism and retraction, etc. All complaints submitted by the authors to the journal will be addressed promptly according to the procedure set out in the COPE complaints and appeals. The complainant may direct all inquiries and correspondence to the publisher at contact@usp-pl.com.
The journal editors take all possible misconducts seriously. The Editors, authors or readers can forward their concerns to the journal if they find out that the description in a submitted article may constitute an academic fraud, research misconduct or publication malpractice. The concerns or complaints on the possible allegations submitted to the journal will be dealt with promptly and appropriately according to the procedure set out in the COPE flowchart oncomplaints and in PERK. The complainant may direct all inquiries and correspondence to the Publisher at contact@usp-pl.com.
Authorship
List those that have made significant contribution to the reported study as co-authors, and for others who have participated in certain aspects to be listed or acknowledged as contributors in their study. The corresponding author has to ensure that all co-authors have seen and approved the final version of the paper, and agree to its submission for publication.
Article Processing Charge (APC)
Like most other gold open-access journals, USP journals maintains our high quality of service through an 'author-pay' model. The scientific community and the general public have, for free, unlimited and immediate access to all content published in our journals as soon as it is published on the Internet. As such, manuscripts that are accepted for publication following peer review may incur a article processing charge (APC). Payment of this charge allows Universe Scientific Publishing to offset peer review management, journal production and online hosting and archiving. In addition, overall publication charges also will be used to provide fee waivers for authors from lesser developed countries (see below).
Universe Scientific Publishing is committed to keeping its open access publication charges at a minimum level. There are no hidden costs at our journals. There is no additional charge for colour figures. Published articles appear electronically and are freely available from our website. Authors may also use their published articles for any non-commercial use on their personal or non-commercial institution's website.
The exact value of article processing charges for each journal is given in the table below. The APC covers editorial services and production of an article. Upon acceptance for publication a processing fee will be payable. Owing to fluctuations in foreign exchange rates fees may occasionally be subject to change without notice.
| USP Journals | Article Processing Charge |
| --- | --- |
| Advanced Emergency Medicine | US$ 800 |
APC Payment
Payments for APC of this journal can be made through our online PayPal payment gateway. Enter the article no. into the below textbox and select "Pay Now" to proceed with payment.
*Article No. is mandatory for payment and it can be found on the acceptance letter issued by the Editorial Office. Payment without indicating Article No. will result in processing problem and delay in article processing. Please note that payments will be processed in USD. You can make payment through Masters, Visa or UnionPay card.
Announcements
Journal's announcement:
To further expand the readership and accelerate the development of this journal, the publisher's committees decided to jointly organize a Chinese version
Posted: 2018-12-29 More...
Editorials: Lecture: The Relationship between Tumor Occurrence and Food, Housing, and Housing
Recently, Dr. Wang Dong, a member of the Editorial Board of our Journal, held a public health lecture on the theme of "The Relationship between Tumor Occurrence and Food, Housing, and Housing".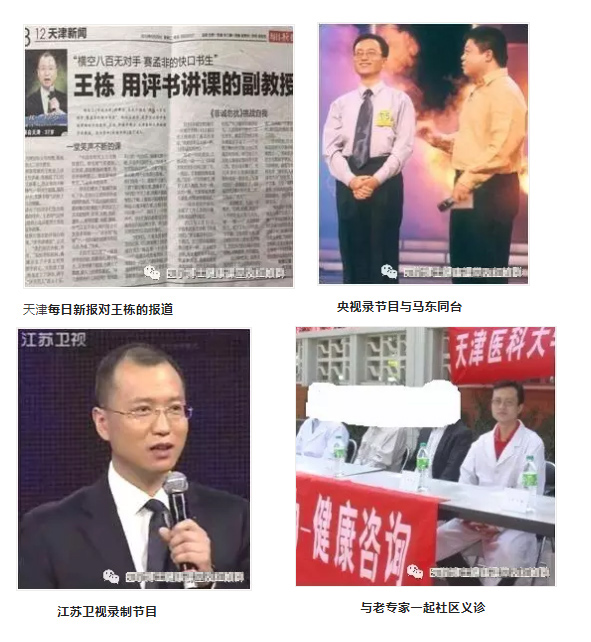 Dr. Wang Dong is a Doctor of Oncology, Postdoctoral Medicine of Northwestern University, USA. The General Hospital Medical School teaching practice for 20 years. During the post-doctoral period in preventive medicine in the United States……
Posted: 2018-10-20 More...
Research Advancements: Fasting-induced anti-aging molecule keeps blood vessels young
New research has found that fasting triggers a molecule that can delay the aging of our arteries. The findings could help prevent age-related chronic diseases, such as cancer, cardiovascular disease, and Alzheimer's.
The search for eternal youth has preoccupied the human imagination since the times of Ancient Greece.
In fact, a quick look at Greek mythology shows that youth was more prized than immortality, as some myths tell the story of how futile the latter is if it's not accompanied by the former.
In this regard, modern medicine has recently been catching up with ancient mythology.
Emerging scientific breakthroughs encourage us to hope that the myth of eternal youth will soon become a reality.
In a recent study, researchers were able to reverse signs of aging such as hair loss and wrinkles in mice; and, perhaps more impressively, another team of researchers managed to rejuvenate aging human cells.
Posted: 2018-09-12